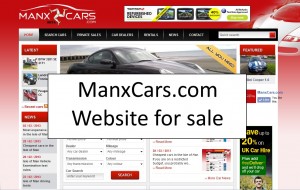 ManxCars.com was launched in year 2012 and has been helping islanders to find their new cars ever since then.
However, after moving off island we have realised that ManxCars.com would be in better hands with someone who lives locally on the island.
The ManxCars.com website, built on a customized implementation of the WordPress CMS, with all content including a back-office management tool (to review new private listings) is for sale. Also related domain names could be included. The website is ranking in a top 3 position for relevant car related keywords on Google UK, e.g. "manx cars", "isle of man cars" and "isle of man cars for sale" etc.
If you are seriously interested in an acquisition, please contact us with an offer.