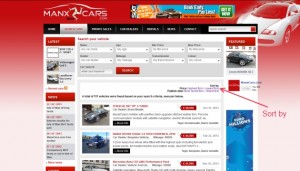 We all love cool cars, right? Some of the coolest cars however have the highest price tag on them. That said, it obviously does not necessarily mean that you are not getting most for the money anyway.
So, if you already are on a limitless budget, have inherited a lot of money, won on lottery or just fancy to have a look at the nicest cars around here in the Isle of Man – why not use our search cars page to have a scan through what is currently available. Use the sorting function to list the cars with the highest price first.
Make sure to check out the specifics of the cars, some of them have really impressive engines while some have the coolest gadgets. There is something for everyone. You can also use the link below to get straight to the list of the priciest cars currently available for sale.